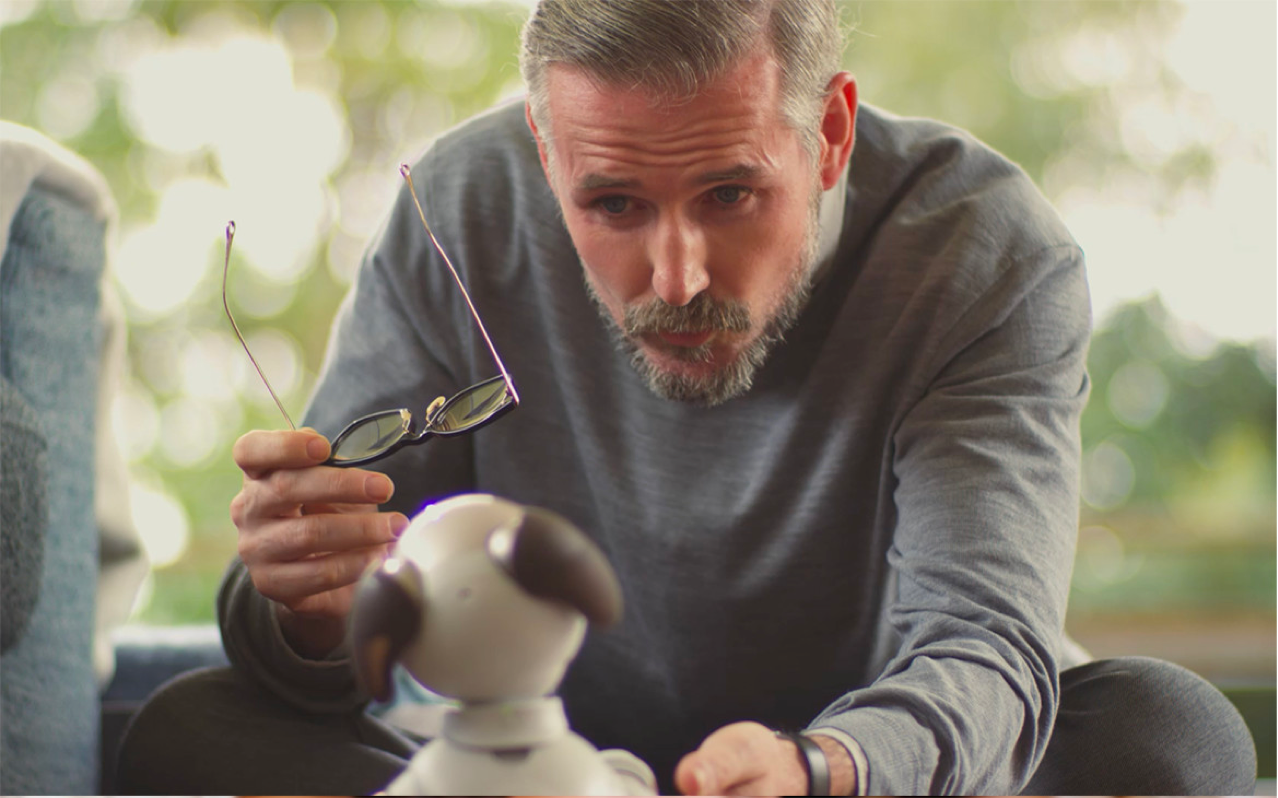 Steve wants reflections, so let's give him reflections. Nothing's gonna make your husband or wife madder than coming home and having a snow-covered dinner. I'm going to mix up a little color. We'll use Van Dyke Brown, Permanent Red, and a little bit of Prussian Blue. This is unplanned it really just happens. Let's have a nice tree right here.
I'm sort of a softy, I couldn't shoot Bambi except with a camera. There comes a nice little fluffer. I thought today we would do a happy little picture.
Isn't that fantastic that you can create an almighty tree that fast? Nice little clouds playing around in the sky. Just beat the devil out of it.