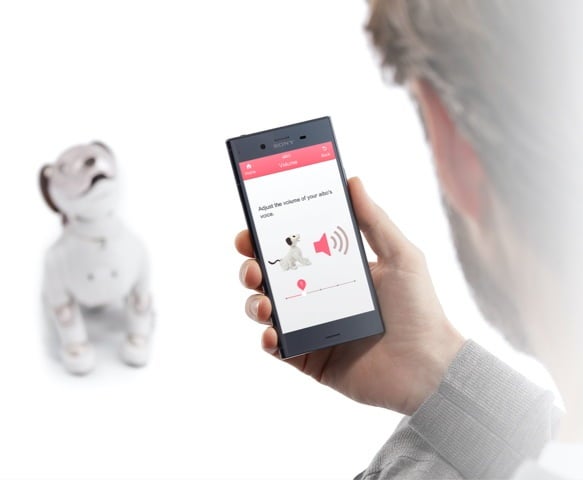 When aibo is connected to the cloud, it continually grows and changes, developing a colorful identity. Depending on how you nurture your aibo, aibo may demand lots of attention, or it may be super active. Preferences and tricks vary from aibo to aibo, too. Learn more details about the benefits of the cloud plan through these ten features.
1. aibo will connect to the My aibo app
Take your aibo experience to the next level with the My aibo app1,2, a handy interface that lets you update your aibo's settings, add and perform tricks, view pictures, find out your aibo's current personality, utilize the aibo Patrol feature, and more
2. You will get access to new software updates for aibo
Throughout the year, aibo has new software updates such as new features and improvements. Being connected to the cloud plan notifies you and implements each update.